In her new book,
Waiting For An Echo
, acclaimed author and expert in psychiatry, Dr. Christine Montross, discusses 'the madness of American incarceration.' Julio Licinio shares key takeaways from the author's recent Author Talks interview with Detroit Today: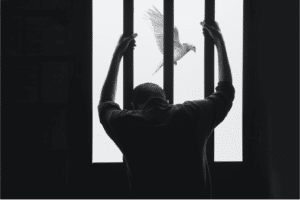 For years, psychiatry professionals have advocated for a change in the way mental health related emergencies are handled.  Unfortunately, the lack of specialized training on how to approach these calls is left out of police academy curricula time and time again.  In Waiting For An Echo, Dr. Montross dives deep into the importance of sending trained clinicians as responders to wellness checks.
Discussing the insertion of mental illness and mass incarceration at length, Montross's book explores the overarching themes found in penitentiaries across the US.  Her text advocates for reform that focuses on assisting prisoners in true rehabilitation — and addresses, down to the detail, how exactly our current prison system model is not designed for that. 
For the full interview, visit Detroit Today's official website.