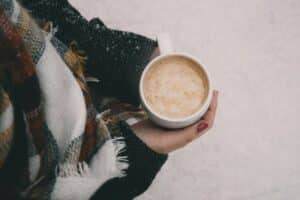 The cold weather is coming in, and for many people, this can lead to a drop in mood. Seasonal Affective Disorder affects about 10 million Americans, so it is important to pay extra attention to our mental health during the colder months.
Julio Licinio is a physician leader, scientist, and editor-in-chief of the world-renowned scientific journal, Molecular Psychiatry. Today he shares 4 cold weather mental health care tips.
Consider taking a vitamin D supplement. As the days get shorter and the weather gets colder, we are naturally exposed to less sunlight. The sun is our main source of vitamin D, so you may need to get it in other ways.

Remember that it is okay to slow down and rest. After hectic summers, this is a great time to get into some self-care.

Don't neglect your immune system. Go get your flu shot, get plenty of rest, drink water, and eat well.

Don't isolate yourself. It can be easy to get into hibernation mode when it gets cold outside. However, we are social creatures, so you should make time for your friends and family.