Whether you're pursuing a career in psychiatry or simply curious to learn more about the conditions that can afflict the human mind, Julio Licinio recommends reading these titles: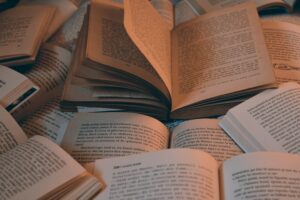 Personality Disorders in Modern Life

by Theodore Milton
Highlight: A wide range of conditions are discussed in Milton's text, making it a staple title in the personal and professional libraries of psychiatry professionals around the world.
It's Kind of a Funny Story

by Ned Vizzini
A light read, this modern classic serves as a 'Summer Reading' staple in schools across America.  This is a fantastic read for people of all ages — particularly young people interested in psychiatry and psychology!
Brain on Fire

by Susannah Cahalan
An insightful peek into the perspective and experience of Cahalan's mental health struggles.  Derived from her own real-world illness, this title is a fantastic research piece for young professionals interested in Psychiatry and Psychology professions. 
Waiting For An Echo

by Dr. Christine Montross
Last month, Julio Licinio shared a brief feature on Dr. Montross's recent book, which takes a look at the psychiatric impact of mass incarceration.