The world is starting to see the more long-term health and psychological effects of the pandemic. Many people around the world are suffering from what is known as 'long COVID'. Julio Licinio is a physician leader, scientist, and editor-in-chief of world renowned scientific journal, Molecular Psychiatry. As research continues into the long term effects of the pandemic, he shares the signs and symptoms of long covid.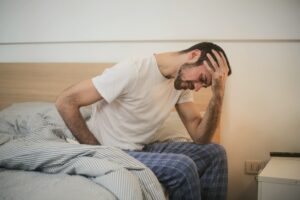 Even if your initial COVID infection was mild, symptoms can continue for weeks or even months afterwards. This is what is known as 'long COVID', and it effects everyone a little differently. Symptoms can include:
Breathing issues such as cough and shortness of breath
Cardiovascular problems such as chest pain and tightness or heart palpitations
Digestive symptoms such as loss of appetite, weight loss, abdominal pain, nausea, and diarrhea
Skin rashes and hair loss
Dizziness
Sore throat
Loss or change in taste and smell
Earache and ear ringing
Joint and muscle pain
Long COVID can also cause a lot of brain and mental health issues such as:
Memory issues and loss of concentration, also known as brain frog
Headaches
Insomnia or broken sleep
Pins and needles
Dizziness
Delirium, especially in the elderly
Problems with mobility
Vision problems
Symptoms of depression and anxiety
Especially for people who suffered from severe infection, symptoms of post traumatic stress disorder
If you are struggling with any of these symptoms after a COVID-19 infection, it is important to consult your doctor about treatment plans.