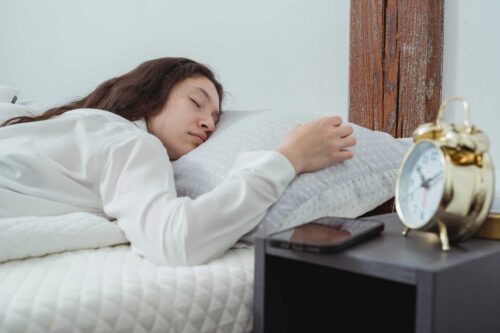 In a groundbreaking study conducted by researchers at the University of York, the profound impact of quality sleep on mental health resilience has been unveiled. Chronic stress is a well-known risk factor for depression and anxiety, but this research emphasizes the crucial role that high-quality sleep and effective coping strategies play in preventing poor mental health outcomes, especially in the face of negative or stressful experiences. Let's delve into the study's findings and explore the importance of quality sleep for combating depression and anxiety.
Understanding the Study
The study analyzed data from over 600 participants during the COVID-19 pandemic, a period of prolonged stress. The goal was to investigate how positive coping strategies and sleep quality influence mental health outcomes during chronic stress. The findings revealed a strong association between better sleep quality and fewer symptoms of depression and anxiety during the initial months of the pandemic.
Insights
These groundbreaking findings shed light on the vital connection between sleep quality and mental well-being, particularly in challenging times. The study underscores the importance of targeting both positive coping strategies and sleep quality when enduring periods of chronic stress. By recognizing the impact of quality sleep on mental health resilience, we can enhance our overall well-being and mitigate the risk of depression and anxiety.
Advice for Quality Sleep and Mental Well-being:
Establish a Consistent Sleep Routine
Stick to a regular sleep schedule by going to bed and waking up at the same time each day, even on weekends.
Create a Sleep-Friendly Environment
Ensure your bedroom is comfortable, quiet, and dark. Remove electronic devices and consider using sleep aids like blackout curtains or earplugs if needed.
Prioritize Relaxation Before Bed
Engage in calming activities such as reading, meditating, or taking a warm bath to unwind and prepare your mind for sleep.
Limit Screen Time
Avoid electronic devices, especially before bedtime. The blue light emitted by screens can disrupt your sleep-wake cycle.
Engage in Regular Physical Activity
Regular exercise has been shown to improve sleep quality. Incorporate physical activity into your routine, but avoid intense exercise close to bedtime.
Practice Stress Management Techniques
Employ relaxation techniques like deep breathing, mindfulness, or journaling to reduce stress and promote better sleep.
Conclusion:
Quality sleep is a powerful tool for promoting resilience to depression and anxiety. This groundbreaking study reinforces the crucial role that sleep plays in managing chronic stress and sustaining overall well-being. By prioritizing quality sleep and adopting effective coping strategies, we can protect our mental health and navigate challenging periods with greater resilience. Remember, a good night's sleep is not just a luxury; it is a fundamental component of our mental well-being.
Julio Licinio, a Physician Leader, Scientist, and Editor-in-Chief of Molecular Psychiatry, is renowned for his groundbreaking research in psychiatry.