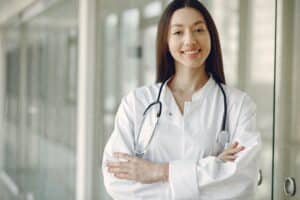 About to go into your psychiatry residency?
It is a transformative journey that prepares you for a rewarding career in the field of mental health. Psychiatry residencies are rigorous training programs that will equip you with knowledge, skills you will need in your career. All of this enables you to provide compassionate and effective care to individuals with psychiatric illnesses.
But, what is it actually like? Here is a glimpse into what you can expect:
A Day In The Life of a Psychiatry Residency Training Program
Diverse Patient Populations:
In the life of a psychiatry resident, each day brings exposure to diverse patient populations. You'll encounter individuals of all ages, backgrounds, and walks of life, each facing unique mental health challenges. From child and adolescent psychiatry to geriatric care, you'll gain comprehensive insights into the spectrum of mental illnesses.
Patient Care and Consultation-Liaison:
A significant portion of your psychiatry residency will be dedicated to patient care. You'll work closely with patients, conduct assessments, and formulate treatment plans. Additionally, you'll engage in consultation-liaison psychiatry, collaborating with different teams to address the mental health needs of patients in various hospital settings.
Community Psychiatry:
Psychiatry residency training extends beyond clinical settings. You'll also delve into community psychiatry, participating in outreach programs and gaining a deeper understanding of the broader mental health landscape. This exposure helps you appreciate the societal impact of mental illnesses.
Fellowships and Training Programs:
Depending on your interests and career goals, you may have opportunities to pursue fellowships and training programs. These could be in specialized areas of psychiatry, such as:
Addiction psychiatry

Forensic psychiatry

Neuropsychiatry
These experiences enrich your knowledge and skill sets.
Chief Resident Role:
As you progress in your psychiatry residency, you may have the chance to take on the role of a chief resident. This leadership position involves:
Mentoring junior residents

Organizing educational activities

Contributing to program development