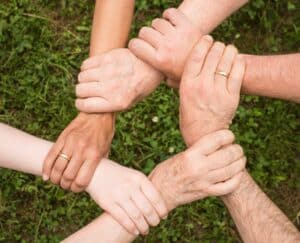 As an academic in the field of psychiatry, I often encounter questions about the various branches of this discipline. One such question is, "What is community psychiatry?"
To understand this, we must delve into its definition and how it is different from traditional psychiatry.
Definition of Community Psychiatry
Community psychiatry, or community-based psychiatry focuses on the detection, treatment, and prevention of mental illness within a community setting.
Traditional psychiatry often occurs in private practices or hospital settings. However, community psychiatry extends mental health care into the broader community. It reaches individuals who might otherwise lack access to these crucial services.
Goals of Community Psychiatry
Three key aspects differentiate community psychiatry from regular psychiatry:
Broad Range of Services Including Peer Support
Community psychiatry goes beyond individual therapy sessions. It encompasses a variety of mental health services, including:
Substance abuse treatment

Peer support programs

Assertive community treatment.
These services are tailored to meet the diverse needs of the community. It particularly focuses on those who face barriers to accessing traditional mental health care.
Integration with the Community Health System
Traditional psychiatry is often isolated from other health services. However, community based mental health treatment is integrated into the broader health system.
This integration allows for a more holistic approach to treating mental health issues. In the United States, community mental health centers offer various services, including:
Outpatient mental health care

Mobile crisis teams

Collaboration with social workers, primary care physicians, and other healthcare professionals
Focus on Preventive and Outreach Programs
Community psychiatry focuses on preventive care and outreach. Mental health professionals don't just work within the confines of community mental health centers. They also venture out into the broader community to provide:
Education

Early intervention

Support
This proactive approach helps to address mental health conditions before they escalate to the point of requiring treatment in a psychiatric hospital.