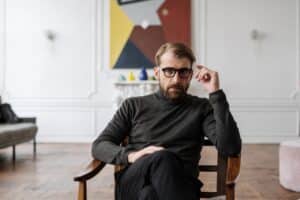 If you're confused about the difference between psychology and psychiatry, you aren't the only one. These two fields, while related, have distinct roles in the realm of mental health. Let's break down the difference between these two disciplines.
What Is Psychology?
Psychology is the scientific study of the mind and behavior. Psychologists delve into the understanding of human thoughts, emotions, and behaviors through research and observation. They aim to uncover patterns, diagnose issues, and provide therapy or counseling to individuals dealing with various mental health challenges.
Psychologists typically hold a doctoral degree (Ph.D. or Psy.D.) in psychology and are trained to offer psychotherapy, conduct psychological assessments, and engage in research. They often work in a variety of settings, including private practices, schools, corporations, and healthcare institutions.
When you see a psychologist, you can expect:
Talk Therapy: Psychologists primarily provide talk therapy or counseling to address a wide range of mental health issues such as anxiety, depression, and stress.

Assessment and Testing: Psychologists may conduct psychological assessments and tests to diagnose and understand the root causes of psychological problems.

No Prescription Medication: Psychologists cannot prescribe medication; their treatment approach focuses on psychotherapy and behavioral interventions.
What Is Psychiatry?
Psychiatry, on the other hand, is a branch of medicine that deals with mental health disorders. Psychiatrists are medical doctors (M.D. or D.O.) who undergo extensive medical training, followed by specialized training in psychiatry. They have the unique ability to diagnose mental health conditions, prescribe medication, and provide therapy.
When you see a psychiatrist, you can expect:
Medical Approach: Psychiatrists view mental health issues from a medical perspective and can prescribe medication to manage symptoms.

Combined Treatment: They often combine medication management with various forms of therapy, including psychotherapy or counseling.

Diagnosis and Treatment of Severe Conditions: Psychiatrists are typically sought for severe mental health conditions such as schizophrenia, bipolar disorder, and major depressive disorder.
Similarities and Differences
Both psychologists and psychiatrists play vital roles in mental healthcare. They collaborate to provide comprehensive care for individuals struggling with mental health challenges. While psychologists focus on talk therapy and psychological assessment, psychiatrists bring a medical approach, including medication management, to the table.